Who is MetaZooGene?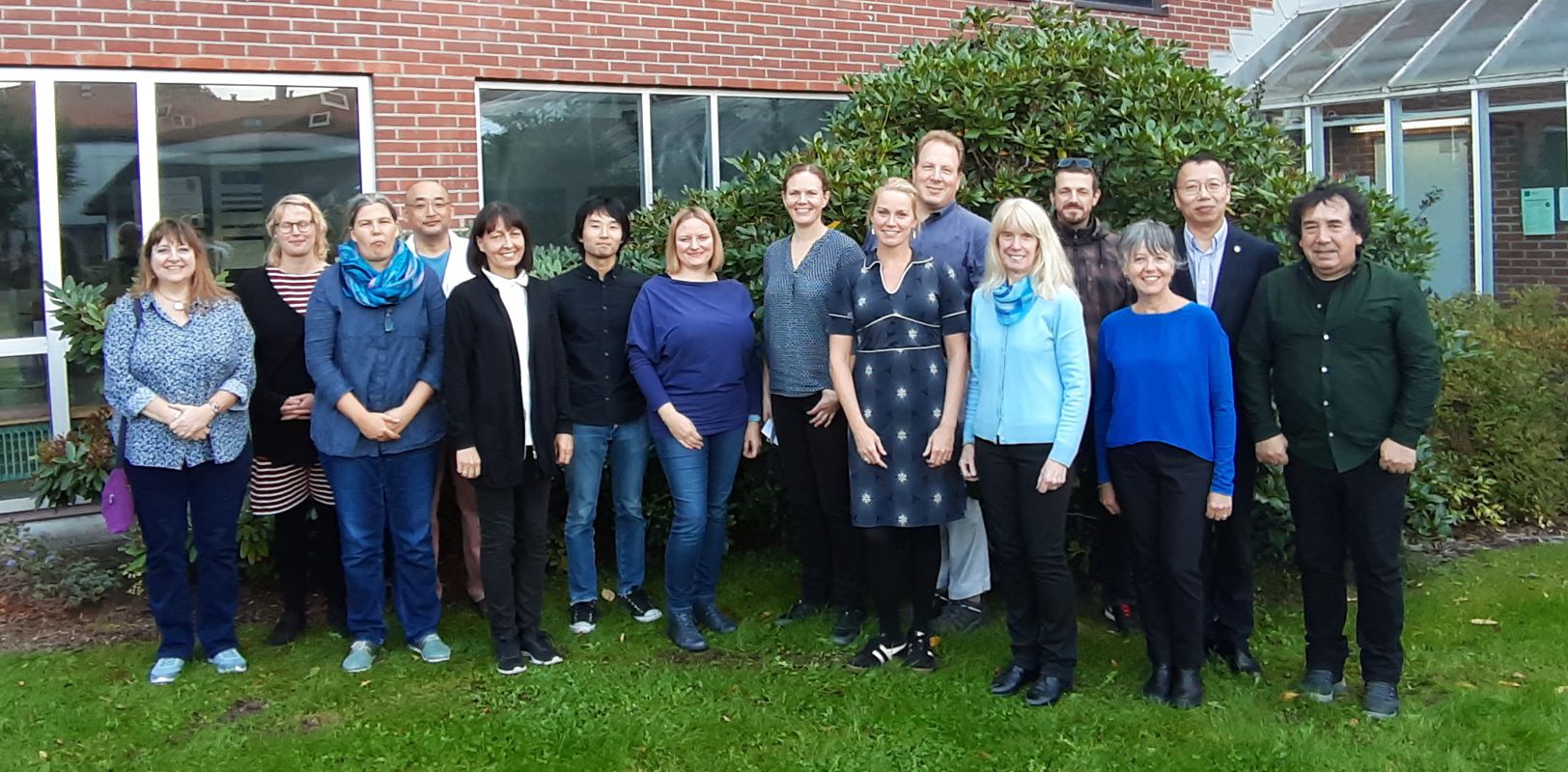 WG157 Group Photo (September 2019).
Not all members are present in this photo.
Chairs and Vice-Chairs ( email-quick-alias:

This email address is being protected from spambots. You need JavaScript enabled to view it.

):
Ann Bucklin (Chair), Department of Marine Sciences, University of Connecticut (Groton, CT USA).
K.T.C.A. (Katja) Peijnenburg (Vice-Chair), Naturalis Biodiversity Center (Leiden) and University of Amsterdam (Amsterdam, The Netherlands)

Ksenia Kosobokova (Vice-Chair), Institute of Oceanology, Russian Academy of Sciences (Moscow, Russia)
SCOR Liaison:
Patricia Miloslavich, Department of Environmental Studies, Universidad Simón Bolívar (Caracas, Venezuela).
SCOR WG157 Full Members:

Leocadio Blanco-Bercial, Bermuda Institute of Ocean Sciences (St. George's, Bermuda)
Tone Falkenhaug, Institute of Marine Research (His, Norway)
Junya Hirai, Atmosphere and Ocean Research Institute, University of Tokyo (Chiba, Japan)
Jenny Huggett, Department of Environmental Affairs (DEA, Cape Town, South Africa)
Chaolun Li, Institute of Oceanology, Chinese Academy of Sciences (Qingdao, China)
Ryuji Machida, Biodiversity Research Center, Academia Sinica (Taipei, Taiwan)
Todd O'Brien, COPEPOD Project, NOAA Fisheries (Silver Spring, Maryland, USA)
SCOR WG157 Associate Members:
Keun-Hyung Choi, Chungnam National University (Daejeon, Korean)
Astrid Cornils, Alfred Wegener Institute, Helmholtz Centre for Polar and Marine Research (Bremerhaven, Germany)
Bruce Deagle, Australian Antarctic Division (Kingston, Tasmania)
Ruben Escribano, Universidad de Concepción (Concepción, Chile)
Erica Goetze, Department of Oceanography, University of Hawaii at Manoa (Honolulu, HI USA)
Aino Hosia, Department of Natural History, University Museum of Bergen (Bergen, Norway)
Silke Laakmann, Helmholtz Institute for Functional Marine Biodiversity, University of Oldenburg (Oldenburg, Germany)
Pennie Lindeque, Plymouth Marine Laboratory (Plymouth, UK)
Maria Grazia Mazzochi, Department of Integrative Marine Ecology, Stazione Zoologica Anton Dohrn
(Napoli, Italy)
Mary Mar Noblezada, Institute of Marine Science and Oceanology, University of the Philippines (Iloilo, Philippines)
Naiara Rodriguez-Ezpeleta, AZTI – Marine Research Division (Gipuzkoa, Spain)
Agata Weydmann, Institute of Oceanography, University of Gdańsk (Gdynia, Poland)