MetaZooGene News and Updates
---
Call for Papers (manuscripts accepted until 2020-October-30):
MetaZooGene is preparing a special issue in the ICES Journal of Marine Science title "Patterns of biodiversity of marine zooplankton based on molecular analysis". More information is available here: Call for Papers ICES J. of Marine Science
---
2020-July-22: MetaZooGene presented in MBON Webinar series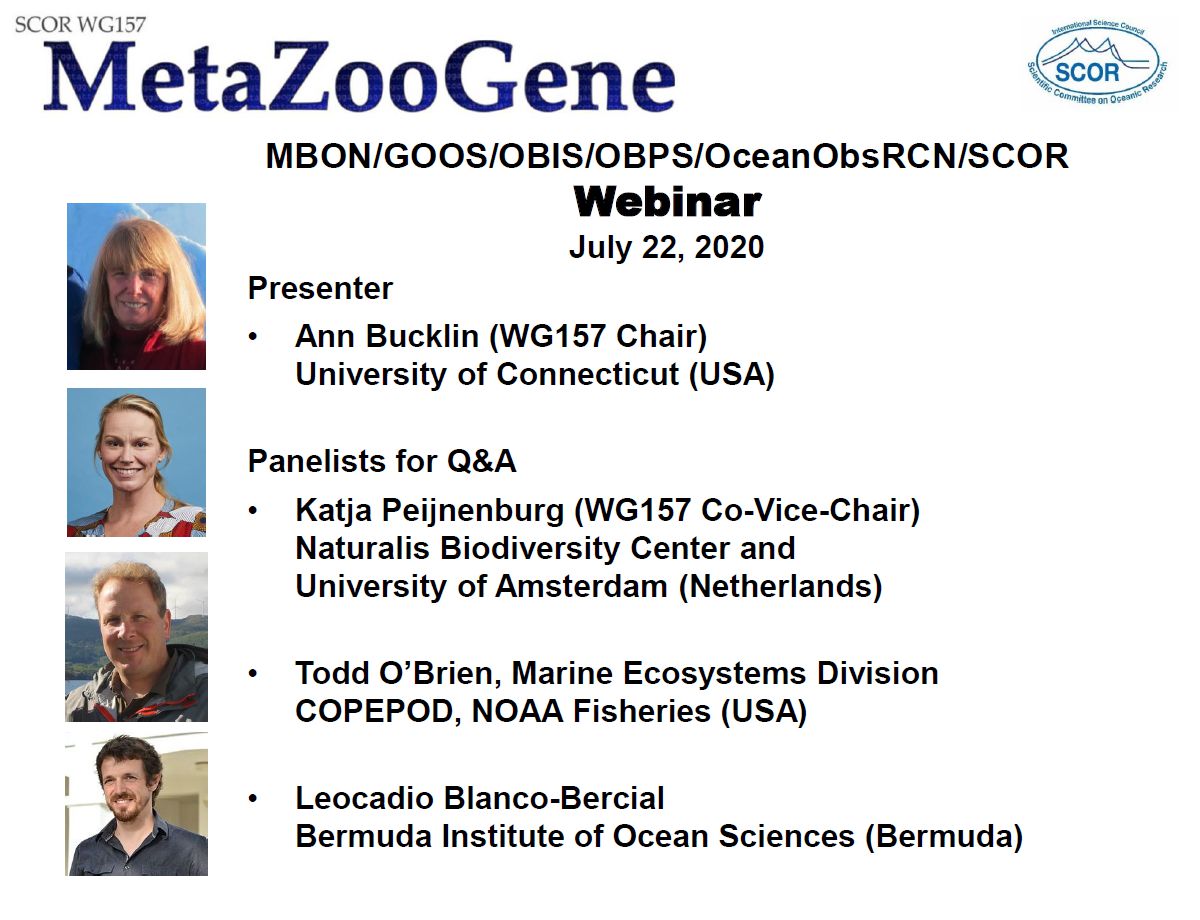 Ann Bucklin presented MetaZooGene work at a Marine Biodiversity Observation Network (MBON) webinar. The webinar was followed by a Questions and Answers sessions with three MetaZooGene-member Panelists: Katja Peijnenburg, Todd O'Brien, and Leocadio Blanco-Bercial. Both the recorded Webinar (and the presentation slides) are available under the Meetings and Workshops 2020-07 MBON Webinar menu link (or click here).
...